Thickeners and Clarifiers
DELKOR's thickener is a proven performer across a variety of applications ranging from the mining and minerals industry to industrial, chemical, water treatment and wastewater industries. With units of up to 100 m in diameter having been installed, the benefits of our DELKOR conventional, high-rate, high-density and paste thickeners include their low capital cost, smaller footprint, effective use of flocculants and advanced automation.
We are able to provide a range of solutions resulting in the most suitable and efficient sedimentation solution for your operations. From an upgrade on an existing thickener with its high performance feedwells through to a full turnkey supply of the design, fabrication and supervision of installation. Our specialists are ready to assist you throughout the entire process - from the conceptual stage including test work, equipment selection and sizing, right through to the planning, engineering, commissioning and operational phases of a project.
Catering to all your process requirements
| | |
| --- | --- |
| Paste | We are able to provide paste thickeners up to 34 m in diameter with drives in excess of 10 mNm of torque. |
| High Density | For applications requiring high water recovery, but without the process and pumping issues associated with paste thickeners, our high density thickeners from 1 m to 99 m in diameter can be supplied. |
| High Throughput | As a pioneer in high rate thickening, our installed base of hundreds of successfully operating units around the world provides you with the confidence that, "it pays to talk to a specialist!" |
| Clarity | In instances where water quality and clarity is paramount, our range of clarifiers and Pinned Bed Clarifiers (PBCs) achieve low Total Suspended Solid (TSS) or clarities all the way down to 20 ppm. |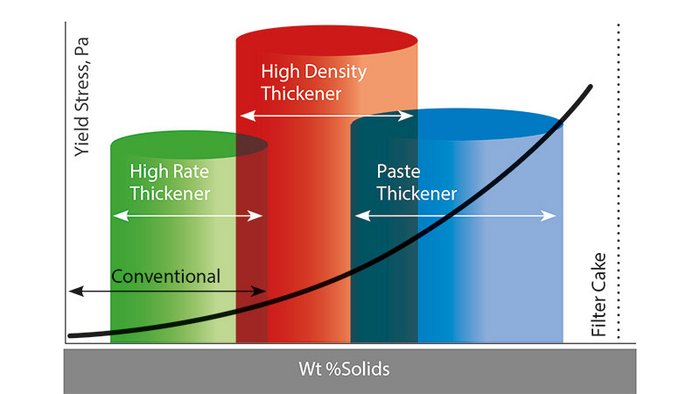 A range of standout features that you can rely on
Feedwell Design
By employing Computational Fluid Dynamics (CFD) modelling, test work and our experience across more than 35 years of thickener supply across 46 countries, we know what works and doesn't!
Our latest generation feedwell design was released in 2017

Boasting improved flocculation together with flocculent and slurry kinetics
Lower operational costs
Forced dilution capability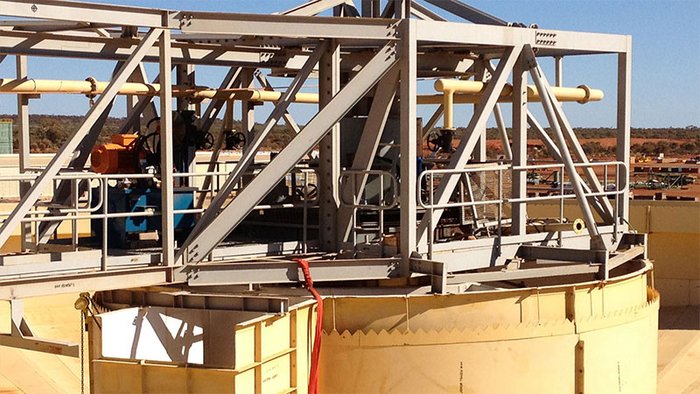 Shear Thinning
An important option for the operation of a paste thickener.
Our newly developed shear thinning system imparts energy efficiently in a well-controlled environment into highly viscous and high yield stress slurries in order to improve their pumpability.
Our DELKOR shear thinning system can also be easily retrofitted into an existing thickener, as well as incorporated into new machines.
Overall Design
Our centralized design and drafting center ensures improved delivery times and quality.
Whilst the in-depth technical expertise of our local teams ensures that we comply with each country's specific design standards.
Instrumentation and Control
Our technical specialists are available throughout a projects implementation and operational periods so as to ensure that all specific technical requirements are met.
These specialists also boast significant experience in the application, calibration and operation of a wide array of instruments and control options that will assist any thickener to operate more effectively and efficiently.
Heavy Duty Drive Technology
Setting the industry standard for effective and reliable thickener drive technology
Our drive range technology includes single planetary units delivering 230,000 Nm of torque as well as multi-pinion center drive systems capable of 14 MNm of torque – these can be operated electrically or hydraulically.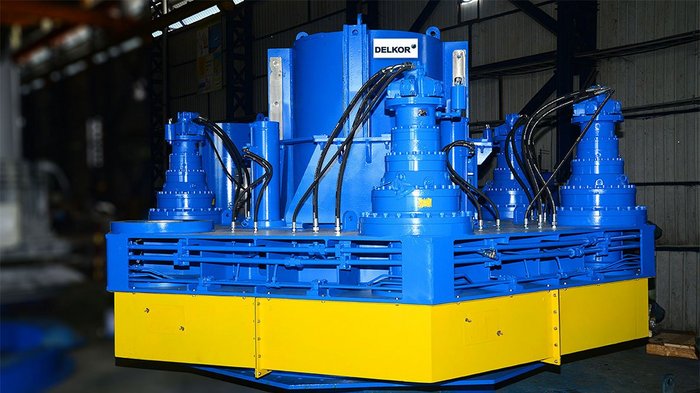 No Resting on our Laurels
We continuously strive to update and improve our equipment in order to ensure that we supply the most technically competent and highest quality machines on the market – "it pays to talk to a specialist!"
The most suitable thickener for your application
We are able to quickly and accurately assist you in selecting the most suitable thickener for your specific process requirements. Our latest thickener brochure provides a simple table to already assist you in doing this.
Further support
Do you still have further questions, or do you require further information? We'd be happy to assist you and please send an e-mail to: info@takraf.com or contact us directly by phone.
Thickener

60 m bolted thickener in Vietnam

Thickener

Thickener mechanism with round profile structure

Thickener

30 m diameter DELKOR PASTE thickener
References
High Rate Thickeners

in Morocco

Customer
Project Name
Office Cherifin des Phosphate S.A
Morocco
2011-2015

High rate thickeners for rock phosphate product

DELKOR received two major orders from OCP S.A Morocco for the design, engineering, supply, erection and commissioning of nine high rate thickeners (HRT) for the Khouribga Mine To Jorf-Lasfar Ore Slurry Transport Project. The two orders included the supply of two 45 m thickeners, two 50 m thickeners, three 40 m thickeners and two 80 m thickeners for rock phosphate product and tailing applications.

All HRT drives were manufactured at the company's plants in Bangalore, India; with partial fabrication being carried out in Morocco. Major components were also manufactured at the plants in Bangalore employing sophisticated 3D software that was used for design and detailed finite element modeling analyses of all equipment.

The HRT is a proven performer in a variety of applications across the mineral, industrial, chemical, water treatment and waste-water industries.

With units ranging up to 100 m in diameter being available and having been successfully installed, the benefits of the DELKOR HRT include low capital cost, a smaller footprint, effective use of flocculant and advanced automation.
Value for Money

We offer both welded and bolted designs for elevated steel tanks, and can also supply the bridge, mechanism and drive for concrete tanks
Low flocculant consumption

Efficiency

We design, fabricate and supply a comprehensive range of thickeners and clarifiers
Our thickener range includes high-rate thickeners, high-density thickeners, paste thickeners and conventional thickeners and offers designs up to 100m in diameter, catering for a variety of applications in various industries
Our clarifier range includes pinned-bed clarifiers and sludge-bed clarifiers

Service

Lightweight yet sturdy design using the latest Finite Element Analysis (FEA) techniques to maximize strength and equipment life while minimizing material cost
Hydraulic or electric drive solutions for our thickeners
Scissor lift drives for our clarifiers

Reference

We are able to conduct extensive testwork and boast a significant operational database to draw from

Technical Excellence

Advanced CFD designed feedwells to optimize mixing and minimize flocculant consumption
Advanced froth management systems to minimize froth generation and maximize overflow clarity
CONTACT US
Do you have any questions or would you like further information?
We look forward to your inquiry at: info@takraf.com