TAKRAF is able to offer a range of High-Pressure Grinding Roll (HPGR) services including the supply of customized spare rolls, as well as the refurbishment of worn-out rolls and wear protection systems.
HPGRs, also known as roller presses, are modern and efficient comminution machines, which are becoming more and more popular in minerals processing. A roller typically consists of a base body (shaft) to which a roll body in combination with a wear protection system is attached. The surface of the roll bodies is subject to heavy abrasion during operation, so that regular replacement and maintenance of the roll bodies is necessary.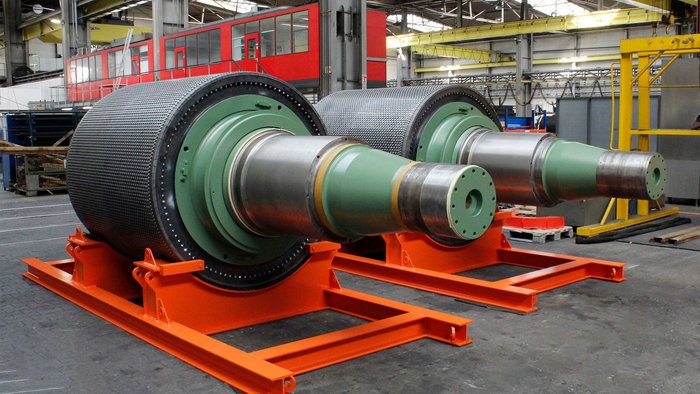 TAKRAF provides comprehensive client support services around the world. Moreover, we are able to propose customized maintenance solutions to match your specific requirements, such as spare part supply and stock management and/or maintenance contracts.
Please watch our video Refurbishment of HPGR roll bodies here:
CONTACT US
Do you have any questions or would you like further information?
We look forward to your inquiry at: info@takraf.com