DELKOR's industry-leading jig technology offers a cost-effective solution for separating valuable products from waste material, to produce clean, saleable products.
DELKOR´s APIC jig technology for separation
Our DELKOR APIC jig is an efficient gravity separation process that separates particles of different densities in a homogenous bed of granular material. Our jigs effectively and efficiently deal with both fine and coarse material, handling an extended range of particle sizes. This results in low operating costs (opex) as our jigs do not require or consume heavy media.
Our jigs are sold as mobile, modular or standalone installations and are supplied as part of a complete package comprising equipment, process know-how, operations knowledge, training & support and key equipment improvements.
Download our DELKOR APIC jig brochure here.
Some of the areas where our jigs can be employed
Upgrading ferrous ores
Recovering ferroalloys from slag (FeCr, FeMn, SiMn, FeV, Fe, steel, etc.)
Washing fine, medium and coarse coal
Concentrating non-metallics (diamonds, industrial minerals, etc.)
Sorting of waste material
Some of the unique advantages of our DELKOR APIC jig
Lower opex
Pulse control in the upward stroke can be adjusted from feed variations using Jig Scan
Jig Scan also measures the jig chamber pulse velocity in order to improve set-up and maintenance of good pulse characteristics
High separation densities and throughput
Higher yields of concentrate
Less maintenance and less sensitive to water quality
Less sensitive to feed variations
Uniquely designed hydraulic discharge gate provides a smooth discharge of product
Gate control provides a smooth discharge and reduced "back mixing"
Exhaust control provides a controlled suction - recovery of fines
Easy to restart
Improved operator friendliness
DELKOR APIC jig and Jig Scan
Our under bed air-pulsed APIC jig can also be equipped with Jig Scan in order to further enhance performance and ease of operation. Jig Scan is a fully integrated automatic jig control system which:
Automatically raises an alarm if separation efficiency drops
Automatically sequences start-ups and shut downs so as to to optimize production
Reduces or eliminates much of the operator time and attention needed for efficient jig operation
Provides improved control over product quality
Provides higher yields of "on-specification" product
Jig Scan has been used industrially with great success in the ferrous ores, coal and waste industries. It is exclusively supplied with new DELKOR APIC jigs.
DELKOR is a world leader in advanced process models for jig design, sizing and scaling, based on batch test work. We boast an impressive reference list of over 50 jig installations in most major mineral producing regions.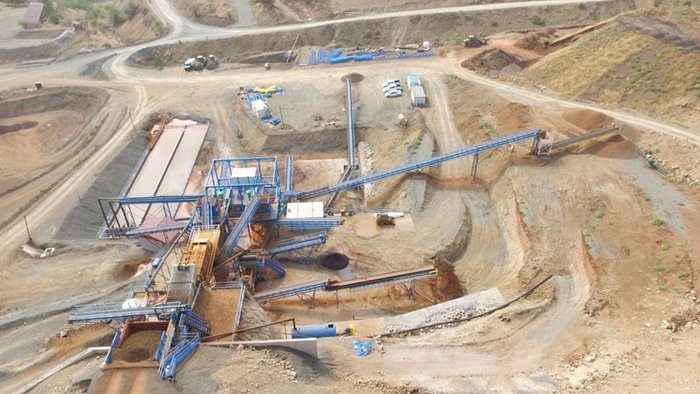 References
Iron Ore Jigging Plant

in India

Customer
Project Name
Jayalaxmi Minerals
Karnataka
2011

Largest jig in the iron ore beneficiation industry in India

A DELKOR APIC jig was supplied as part of a contract to provide plant engineering for the complete crushing, screening and jigging plant for iron ore beneficiation. The jig, was at the time of the contract, the largest in the iron ore beneficiation industry in India, and is an important reference for 4 m wide APIC jigs.

The project scope covered the supply of a DELKOR APIC jig capable of handling three independent size ranges of material. The jig was equipped with state-of-the-art control systems able to treat any material size range without any adjustments to the jig. The jig was provided as part of Jayalaxmi Minerals' greenfield project to establish a beneficiation plant with an annual throughput of 1.2 mtpa, converting low grade to high grade iron ore (>60 % Fe) with up gradation and 65 % to 70 % recovery.

Project figures

4 M wide with 3 Compartments and 2 Gates

Dipka Mine Jigging Plant

in India

Customer
Project Name
ACB
India
2005

APIC jig in one of the largest coal washeries in India

A jigging plant incorporating a 300 t/h coarse coal APIC jig and bucket elevator was commissioned for ACB at the Dipka Mine and was the second 300 t/h APIC jig supplied to ACB in that year.

The jigging facility was installed at the core of a new expansion phase at the washery. The jig was manufactured and assembled by DELKOR in India. Some of the key components of the plant, mainly the control system, were imported from South Africa.

The modular nature of the facility enabled the washery personnel to easily undertake the assembly. The plant was commissioned by a team comprising engineers from DELKOR, the South African minerals research institute Mintek, and plant operators from the mine, and took only a few weeks.

The coal washery at the mine is one of the largest in India, processing 10 million t/yr of coal using gravity separation techniques. The run-of-mine coal comes from the nearby Gevra - Dipka open-cast mining complex, Asia's largest mine of this type.

Project figures
Value for Money

Cost-effective solution for separating valuable products from waste material so as to produce clean, saleable products
Low operational costs - no requirement or consumption of heavy-media
Mobile, modular or standalone operations

Efficiency

We design, fabricate and supply a wide-range of jigs that effectively and efficiently deal with both fine and coarse material and handle a wide-range of particle sizes
Our jigs are supplied as part of a complete package comprising of equipment, process know-how, operations knowledge, training and support and key equipment improvements

Reference

We boast an impressive reference of more than 50 jig installations covering various commodities across all major mining geographies

Technical Excellence

We develop advanced process models for jig design, sizing and scaling, based on batch test work
CONTACT US
Do you have any questions or would you like further information?
We look forward to your inquiry at: info@takraf.com