Following a two month site closure as a result of the Covid-19 pandemic, and confirmation of a safe work environment, TAKRAF deployed a small group of supervisors and site management staff to site in order to restart construction and commissioning activities.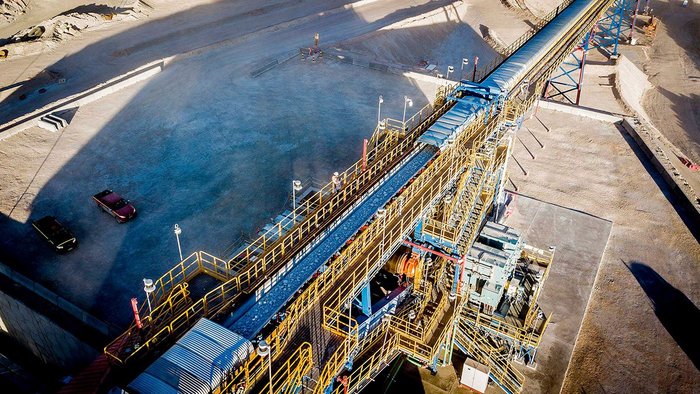 With the support of our client and after a 14-day quarantine, the group safely made it to site and resumed activities around the beginning of June 2020. These activities recommenced under strict HSE guidelines and in full accordance with directives, policies and procedures from the Russian government.

Following the successful cold recommissioning of all equipment necessary to reclaim, convey and load, and in consultation with the client, a decision to call the first vessel was made. In the last week of June, a 40,000 t live load vessel docked at the quay ready to accept material.